Move over, Samsung! Realme, the Chinese smartphone disruptor, is back with a dazzling surprise that will leave tech enthusiasts speechless. Introducing the Realme 11 Pro Plus, a mid-range marvel that dares to challenge Samsung's flagship camera features head-on. Buckle up because this is one wild ride you won't want to miss!
Realme 11 Pro Plus
Realme has always been known for its great value-for-money smartphones, but the Realme 11 Pro Plus takes it to a new level. So, let's dive in and explore the world of smartphone photography like never before! Prepare to be awestruck as we delve into the details of this device that fits your budget and offers a jaw-dropping camera experience.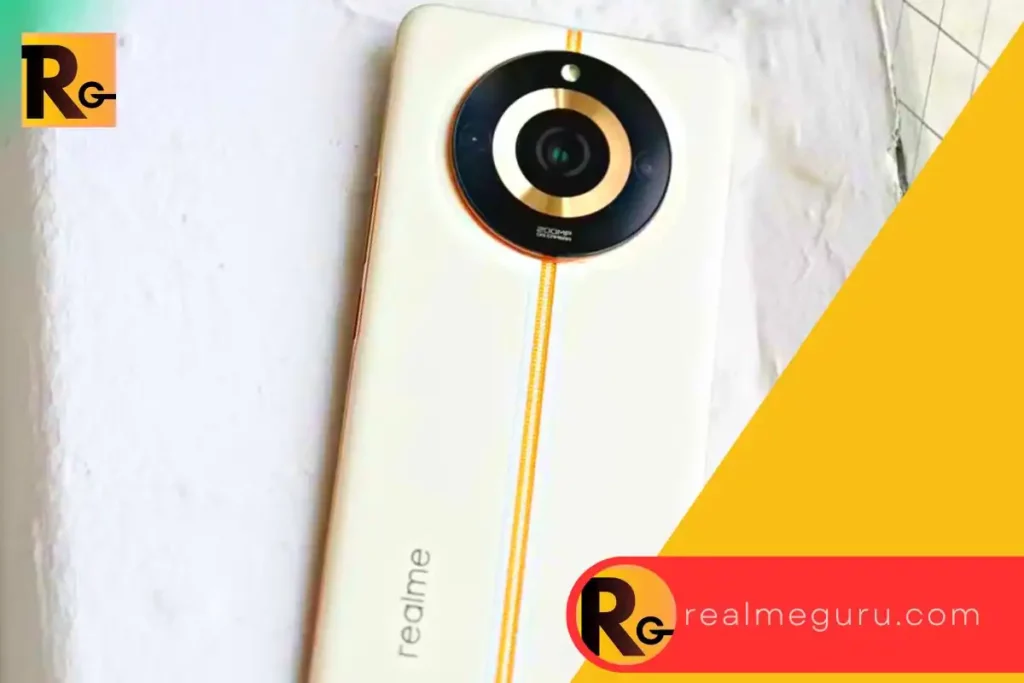 Design and Build: Mid-Range Meets High-End Chic
Sleek, sexy, and Oh-so-Realme! The Realme 11 Pro Plus captivates with its mesmerising design. Boasting a curved 120Hz OLED screen, ultra-thin bezels, and a delightful hole-punch housing the selfie camera, this phone is an absolute stunner. But wait, there's more! Flip it over, and you'll be met with a striking vegan leather back, available in an array of gorgeous colours that will make your heart skip a beat. It's a design masterpiece that exudes luxury without breaking the bank.
Cameras: Unleashing Your Inner Photographer
Get ready to snap, zoom, and capture magic with the Realme 11 Pro Plus's excellent camera setup. The highlight of this mid-range marvel is its jaw-dropping 200MP primary camera. Hold on tight because this is where the real magic happens!
It's like stepping into the shoes of a professional photographer right in the palm of your hand! Teaming up with Samsung, Realme has optimised the ISOCELL HP3 sensor to deliver a camera experience that rivals even the most expensive flagships. With a sensor size of 1/1.4 inches, this mighty camera captures mind-blowing images at a resolution of 16,320 x 12,240 pixels.
But that's not all. Realme has gone above and beyond by offering optical zoom-like quality at 2X and 4X focal lengths, all thanks to innovative in-sensor cropping. No need for a bulky physical zoom lens; this feature will blow your mind! Say goodbye to grainy, lacklustre zoom shots and hello to razor-sharp, crystal-clear images that will make your Instagram followers green with envy.
Embargo Shenanigans: Realme's Playful Pranks and Our Sneaky Scoop
Now, let's address the elephant in the room. Realme decided to playfully challenge us by imposing a few quirky embargo rules. But fret not, dear readers! We got an exclusive sneak peek at the Realme 11 Pro Plus at a private media event, and we couldn't wait to spill the beans on this extraordinary device.
While we respect Realme's request to keep some specifications, battery size, and pricing under wraps, we promise to keep you entertained with our first impressions and an exciting glimpse into the world of Realme's photographic wizardry.
Stay Tuned for More: Realme 11 Pro Plus – The Mid-Range Marvel That Breaks Boundaries
The Realme 11 Pro Plus is set to redefine mid-range smartphone photography and leave you breathless with its stunning capabilities. This device is a game-changer with its captivating design, groundbreaking camera features, and price that won't break the bank. Get ready to capture moments like never before.
So, please mark your calendars and stay tuned for more updates on the Realme 11 Pro Plus, including its international launch date and pricing details. We promise to keep you entertained and informed about the latest in tech. Until then, grab your Realme 11 Pro Plus and unleash your inner photographer. Happy snapping!
Disclaimer: The author's excitement may have influenced this article's vibrant and playful tone. We apologise if we got a little carried away; tech should be fun, right?
Thank you for reading our article! Stay connected for more exciting updates on Realme and the latest tech trends. Follow us on Telegram at t.me/realmehelper for real-time news and discussions. Subscribe to our YouTube channel for video reviews and tutorials. Also, remember to check out our publications on Google News. Join us on these platforms and join our growing tech enthusiast community.
Subscribe on YouTube!
Did you enjoy this tip? If so, check out our very own YouTube channel where we JUST cover Realme, Realme Tips and Tricks and apps for Realme, and have a bunch of troubleshooting tips and how-to videos. Click the button below to subscribe!
Subscribe