Delhi, India – Excitement is mounting among smartphone enthusiasts as Realme, the renowned consumer electronics brand, gears up to launch its highly anticipated Realme 11 Pro Series in India on June 8. With a promise to redefine the mid-range smartphone segment, Realme is set to captivate Indian consumers with its innovative design, advanced photography capabilities, and remarkable performance.
Realme 11 Pro Series Setting New Standards in Smartphone Technology
The Realme 11 Pro Series is poised to elevate the smartphone experience with its powerful features and cutting-edge technology. Users can expect seamless multitasking, enhanced gaming performance, and improved responsiveness. The devices will have a MediaTek Dimensity chipset, specifically the highly efficient 7050 model.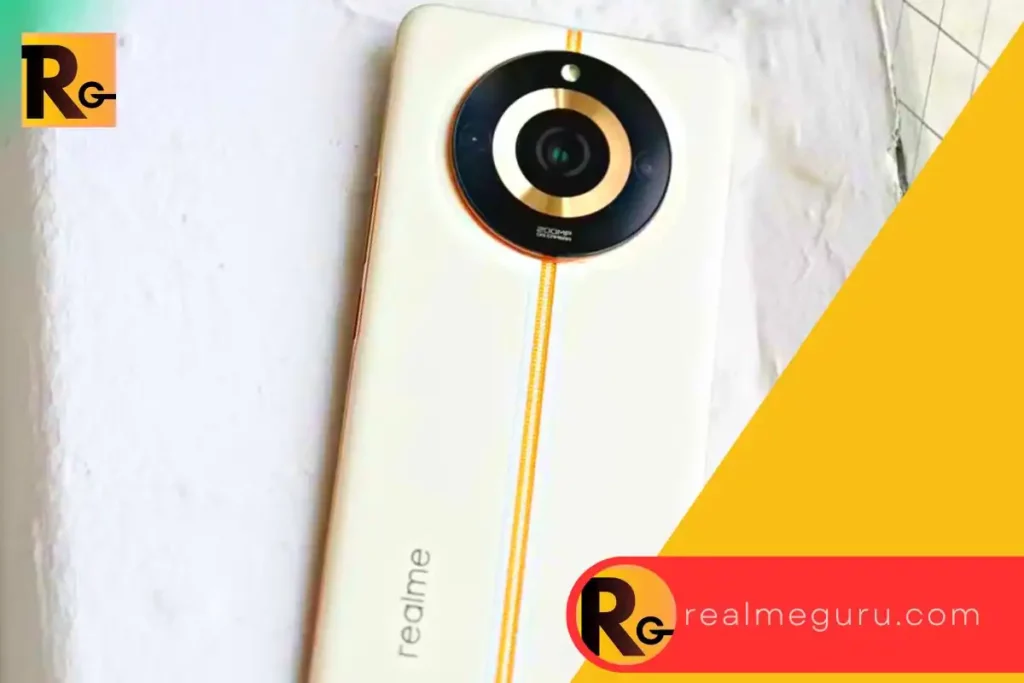 Realme 11 Pro Superior Camera Capabilities
One of the standout features of the Realme 11 Pro Series is its revolutionary camera system. The flagship model, Realme 11 Pro+, boasts an astounding 200MP Samsung HP3 sensor with SuperOIS (Optical Image Stabilisation). This groundbreaking sensor, accompanied by an 8MP ultrawide lens and a 2MP macro camera, will enable users to capture incredibly detailed and vibrant images in any setting.
Meanwhile, the Realme 11 Pro will sport an impressive 108MP primary sensor, ensuring stunning photography results for users seeking high-quality visuals.
Immersive Display and Refreshing Performance
Realme has gone the extra mile to offer an exceptional viewing experience with the Realme 11 Pro Series. Both models feature a stunning 6.7-inch FHD curved AMOLED display, providing vivid colours, deep contrasts, and an immersive viewing experience.
With a refresh rate of 120Hz, users can enjoy smoother scrolling, seamless gaming, and enhanced visual fluidity.
Long-Lasting Battery Life and Rapid Charging
Never be held back by a drained battery again. The Realme 11 Pro Series has a robust 5,000mAh battery, ensuring prolonged usage without constant recharging. To complement this, Realme has incorporated its industry-leading fast-charging technologies. The Realme 11 Pro offers a blazing-fast 67-watt charging capability, while the Realme 11 Pro+ takes it up a notch with a remarkable 100-watt fast charging feature. Say goodbye to long charging times and embrace the convenience of rapid power-ups.
Realme's Commitment to Quality and Durability
In its pursuit of perfection, Realme has carefully crafted the Realme 11 Pro Series with premium materials, ensuring a luxurious feel and elegant aesthetics. The smartphone's rear panel features an industry-first 3D woven texture, which adds a touch of sophistication and offers stain resistance and remarkable durability. The meticulous attention to detail is further exemplified by the 3D couture-level seam, creating a realistic effect that enhances the overall appeal of the devices.
Competitive Pricing and Availability
Realme understands the importance of competitive pricing in a highly saturated market. By offering top-of-the-line features at an accessible price point, Realme aims to establish a strong foothold in the mid-range smartphone segment. While exact details are yet to be revealed, industry insiders suggest that the Realme 11 Pro will be priced at around Rs 24,000, while the Realme 11 Pro+ is expected to be priced at approximately Rs 28,000.
Countdown to the Next Leap
With the imminent launch of the Realme 11 Pro Series, Indian smartphone users are on the verge of witnessing a remarkable leap in technology and performance. Realme's commitment to pushing boundaries and delivering cutting-edge devices continues to resonate with consumers, solidifying the brand's position as a key player in the industry. Stay tuned for the official unveiling on June 8, and be prepared to embark on a new era of smartphone excellence with Realme.
For more articles, follow us on Google News, Facebook, Telegram, and Twitter to stay updated on the latest news and developments.
Subscribe on YouTube!
Did you enjoy this tip? If so, check out our very own YouTube channel where we JUST cover Realme, Realme Tips and Tricks and apps for Realme, and have a bunch of troubleshooting tips and how-to videos. Click the button below to subscribe!
Subscribe