WhatsApp, the popular instant messaging app, has introduced a delightful feature for all its users. In this era of remote work, WhatsApp has rolled out a fresh batch of "Work From Home" (WFH) stickers. These stickers offer a fun and creative way to share your remote work experiences with friends and colleagues.
What Are WhatsApp WFH Stickers?
With the growing trend of remote work, WhatsApp has joined the WFH movement by offering a collection of 17 unique WFH stickers. These stickers come with quirky names like "Immaculate Vibes only," "The Rest is work too," "9-5 (WFH)," "I will not quit today," and many more. These stickers allow you to express your work-from-home situations in a light-hearted and entertaining manner.
How to Download WFH Stickers:
Getting these stickers is a breeze. Follow these simple steps:
Tap on this link: Here.
This link will take you to your WhatsApp interface.
At the bottom, you'll find the "Download" button. Tap it.
Congratulations! You've successfully downloaded the WFH Stickers to your WhatsApp.
To use these stickers:
Open any WhatsApp conversation.
Tap on the Message bar to bring up the keyboard.
Click on the Emoji icon to access the Emoji kitchen.
Select the Sticker icon.
Your downloaded WFH Stickers will be ready for use.
WhatsApp's Latest Features:
WhatsApp is not just about stickers; it's also introducing other handy features. These include a quicker chat experience with Flows, a convenient selection of payment services, and the introduction of Meta-verified businesses on WhatsApp. Stay tuned for a more efficient and enhanced messaging experience.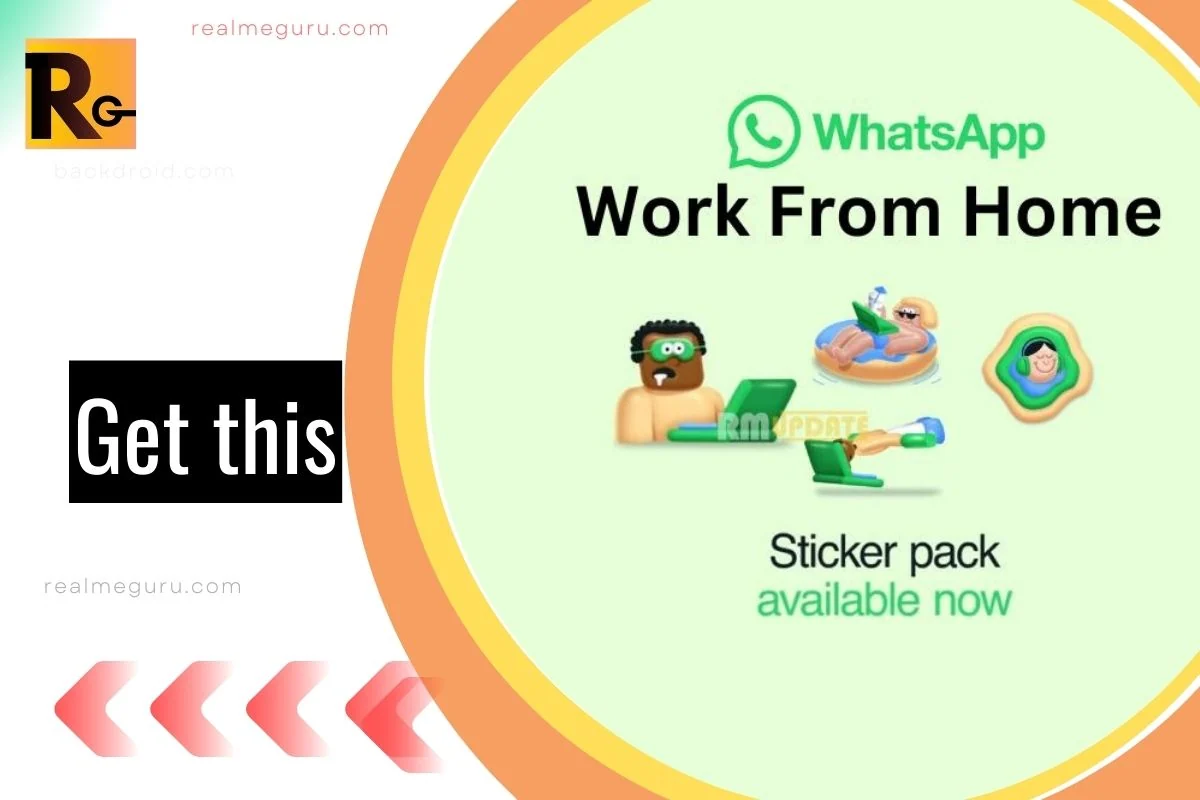 Stay up to date with exciting articles like this by following us on Google News, Facebook, Telegram, and Twitter. We're dedicated to delivering the latest news and updates to you.
Subscribe on YouTube!
Did you enjoy this tip? If so, check out our very own YouTube channel where we JUST cover Realme, Realme Tips and Tricks and apps for Realme, and have a bunch of troubleshooting tips and how-to videos. Click the button below to subscribe!
Subscribe