realme UI 4.0, based on the latest Android 13, has revolutionised your smartphone experience. Packed with many new features, this update enhances functionality and customization options. This article will explore valuable tips and tricks to help you maximise realme UI 4.0 while adhering to Google Discover guidelines.
1. Organise with Tags
Tags are an efficient way to categorise and manage your files without the hassle of complex folder structures. To tag files:
Open "My Files" and select the desired folder.
Tap "Tag Option" and create a new tag with a relevant name.
You can pin important folders to keep them easily accessible at the top.
2. Enlarge Folders for Quick Access
realme UI 4.0 introduces the option to enlarge app folders on your home screen. This feature allows you to view app groups without resizing icons. Here's how to do it:
Press and hold any app folder on the home screen.
Select "Enlarge" to increase the folder size.
Launch apps directly from the enlarged folder without opening it.
3. Optimise App Drawer
Realme UI 4.0 offers an app drawer mode for a cleaner home screen. To switch to this mode:
Pinch in on the home screen to access the Overview menu.
Tap on "Home Screen" at the bottom and select "App Drawer."
Enjoy a clutter-free home screen while accessing apps from the app drawer.
4. Personalise your Themes
realme UI 4.0 provides a wide range of customization options to express your unique style. Try these tips to personalise your themes:
Go to "Settings" > "Wallpaper & Theme" to select from a variety of preloaded themes or download new ones.
Customise your icon shapes, fonts, and system-wide colour accents under "Settings" > "Personalizations."
Experiment with different wallpapers, widgets, and live wallpapers to create a personalised look.
5. Gesture Navigation
Enhance your navigation experience with intuitive gesture controls in realme UI 4.0. Here are a few gestures to try:
Swipe up from the bottom to go home.
Swipe up and hold for recent apps.
Swipe in from the left or right edge to go back.
6. Secure Your Device with App Lock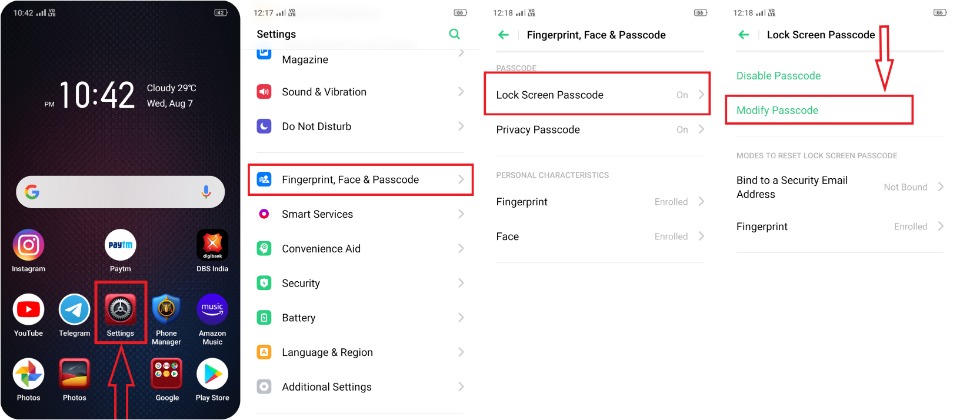 realme UI 4.0 offers an integrated App Lock feature for added security and privacy. Follow these steps to enable it:
Go to "Settings" > "Security & Privacy" > "App Lock."
Select the apps you want to lock and choose a lock method (PIN, pattern, or fingerprint).
---
Related to read:
Conclusion
realme UI 4.0 is a feature-rich update that lets you personalise and optimise your smartphone experience. By leveraging the tips and tricks mentioned above, you can enhance your productivity, organisation, and security while exploring the full potential of realme UI 4.0. Enjoy a seamless and customised user experience, making your realme device truly your own.
For more articles, follow us on Google News, Facebook, Telegram, and Twitter to stay updated on the latest news and developments.
Subscribe on YouTube!
Did you enjoy this tip? If so, check out our very own YouTube channel where we JUST cover Realme, Realme Tips and Tricks and apps for Realme, and have a bunch of troubleshooting tips and how-to videos. Click the button below to subscribe!
Subscribe