WhatsApp is a popular messaging app that lets you stay in touch with friends and family. In 2021, WhatsApp added support for linked devices, so you can use the app on multiple devices. However, you could only connect one phone to a single WhatsApp account.
But in a game-changing update in April 2023, WhatsApp launched Companion mode, which lets you link up to four additional devices, including phones, to a single WhatsApp account. This guide will show you how to set up WhatsApp's Companion mode on a Google Pixel or Android phone.
WhatsApp Companion Mode: A Quick Overview
Companion mode is a convenient feature that enables you to use a single WhatsApp account across all your devices. It keeps your chats, contacts, and groups up-to-date and synced on all devices, ensuring a seamless experience. You can connect up to five devices to your WhatsApp account.
While the setup process bears similarities to the existing Linked Devices function, Companion mode is tailored specifically for smartphones. This feature officially debuted on April 25, 2023.
How to Share a WhatsApp Account on Two Android Phones
Step 1: Install and Configure WhatsApp
Before setting up Companion Mode, ensure you have the latest version of WhatsApp. You can download WhatsApp Messenger from the Google Play Store or the App Store for iOS. Android users can also obtain the APK from WhatsApp's official website.
Open the Play Store or App Store and search for WhatsApp.
If you don't have WhatsApp installed, click "Install" on the Google Play Store or "Get" on the App Store. If WhatsApp is already on your device, select "Update" to get the latest version.
Choose your preferred language and tap "Continue."
Ignore the prompt asking for your phone number. Instead, tap the three-dot overflow menu (⋮) and select "Link to existing account."
WhatsApp will display a QR code.
Step 2: Link Your WhatsApp Account to Multiple Devices
Now, use your primary smartphone to scan the QR code (or enter a passcode) to link your account.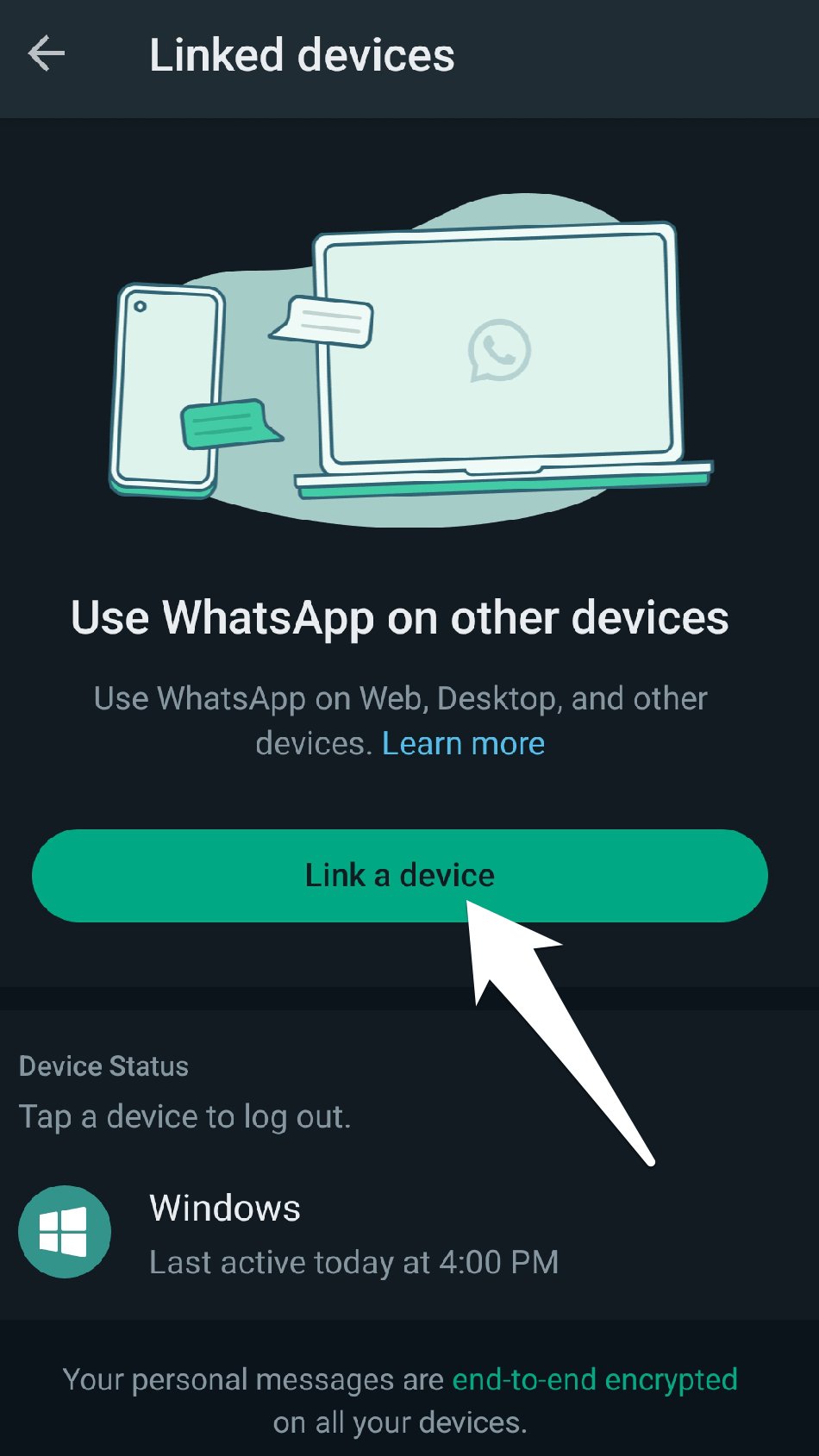 Open WhatsApp on your primary smartphone.
Tap the three-dot overflow menu (⋮).
Select "Linked devices."
Tap the green "Link a device" button.
Scan the QR code displayed on your secondary phone.
Alternatively, choose "Link with phone number instead." Open WhatsApp Web on your secondary phone and enter your phone number to receive a one-time passcode to link both devices.
Your secondary phone will start synchronizing your messages.
Step 3: Enjoy Texting from Multiple Phones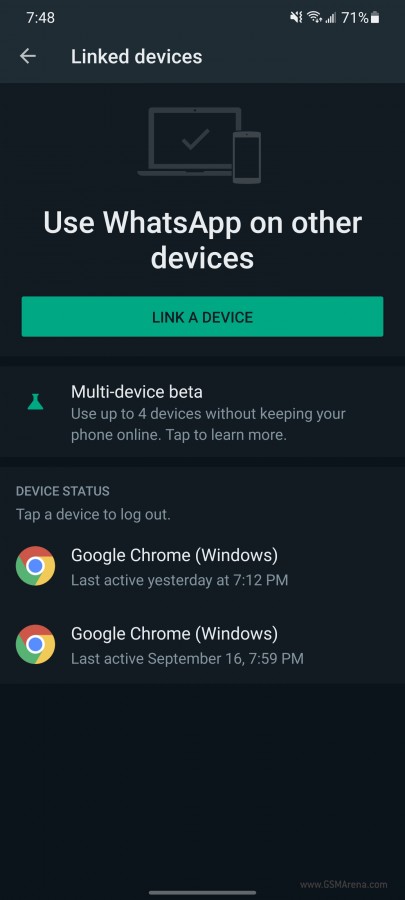 With Companion mode, you can use WhatsApp on up to five phones simultaneously—notably, WhatsApp functions on your secondary phone even without a SIM card. You can enjoy most of WhatsApp's features, including messaging, image and video sharing, voice and video calls, and more.
Frequently Asked Questions (FAQ)
Q: Can you use WhatsApp on multiple phones? Yes, WhatsApp's Companion mode allows you to use a single account on up to five devices.
Q: Does Companion mode work on business accounts? The April 2023 WhatsApp update extends Companion mode compatibility to both personal and business accounts.
Q: What devices can I connect to my WhatsApp account? WhatsApp's Companion mode is available on Android, iOS, iPadOS, MacOS, WhatsApp Web, and Windows.
Q: Can I use WhatsApp without carrier service on my secondary phone? Yes, you can link a phone without carrier service. However, you'll need your primary phone to link new devices, and it must have carrier service.
Q: Will my message history sync across all my linked devices? When you link your primary phone to another device, WhatsApp sends an encrypted copy of your recent message history, stored locally on each device. If you don't see an older message on a companion device, you should find it on your primary phone.
Subscribe on YouTube!
Did you enjoy this tip? If so, check out our very own YouTube channel where we JUST cover Realme, Realme Tips and Tricks and apps for Realme, and have a bunch of troubleshooting tips and how-to videos. Click the button below to subscribe!
Subscribe