In today's fast-paced world, smartphones have become integral to our lives. We rely on them for communication, entertainment, and much more. However, encountering issues with our beloved devices is not uncommon.
That's where Realme's customer care comes into the picture. Realme, known for its exceptional customer support, ensures that you receive prompt assistance to resolve any concerns. In this blog post, we'll guide you on easily reaching out to Realme's customer care and making the most of their support services.
Checking Realme Support Resources
Before contacting customer care, it's worth exploring available support resources. Realme provides a range of resources to help address common issues and queries.
A. Realme Official Website
Start by visiting the official Realme website. Here, you'll find a dedicated FAQ section that covers a wide range of topics. These FAQs often answer common issues users face, saving time and effort. The website also hosts troubleshooting guides, which provide step-by-step instructions for resolving specific problems.
B. Realme Community Forums: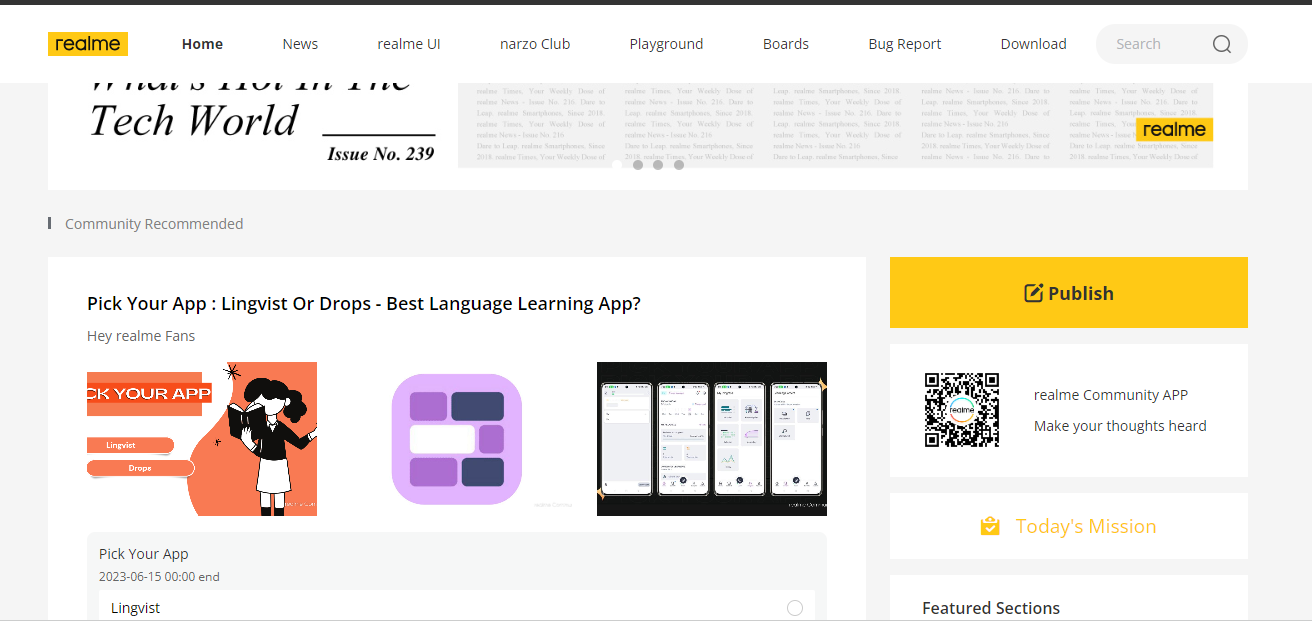 The Realme Community Forums India is a valuable resource where users can interact with each other and share their experiences. Often, you'll find solutions to common problems discussed in these forums. Don't hesitate to ask questions or seek advice from fellow Realme users who have faced similar issues.
C. Social Media Platforms
Realme maintains an active presence on social media platforms like Twitter and Facebook. Follow their official accounts to stay updated on the latest news, announcements, and support information. In many cases, Realme's social media team promptly responds to queries and assists.
II. Contacting Realme Customer Care
When self-help options aren't sufficient, it's time to contact Realme's dedicated customer care team. They are available to assist you in resolving your device-related concerns.
A. Customer Care Helpline
Realme provides a customer care helpline you can contact for immediate assistance. To obtain the customer care helpline number, refer to the packaging box of your Realme device, the user manual, or the official Realme website. Note the available hours of operation to ensure you contact them during their active support window.
B. Email Support
If you prefer written communication or if the matter is not urgent, you can email Realme's customer care. Find the customer care email address on the official Realme website and compose a detailed email explaining your issue. Remember to follow proper email etiquette, such as providing necessary details and maintaining a polite tone.
C. Live Chat Support
Realme also offers live chat support on its website. This feature lets you have a real-time conversation with a customer care representative. Initiate a live chat session by clicking on the designated chat option on the website. Live chat support offers the advantage of immediate interaction, ensuring quick responses to your queries.
Information to Provide Realme Support
To expedite the support process, provide relevant information when contacting Realme customer care. This includes:
A. Device Information:
Model name and number
Software version
IMEI number (if required)
B. Purchase Details:
Date and location of purchase
Invoice or receipt details
C. Specific Issue or Query:
Clearly explain the problem you are facing or the query you need assistance with. Be as detailed as possible to help the customer care team understand the situation accurately.
D. Screenshots or Error Codes (if applicable):
Take screenshots or note any error codes if you encounter error messages or visual issues. Attaching these to your communication can help the customer care team better comprehend your problem.
IV. Escalating Issues with Realme Customer Care:
In rare cases where you feel your concern is not adequately addressed or resolved, you can consider escalating the matter.
A. Supervisor or Manager Request
Please speak with a supervisor or manager if your case requires further attention. They have the authority to take additional steps to address your concerns.
B. Social Media Escalation: If all else fails, contact Realme's official social media accounts and explain your situation publicly. Social media channels often receive heightened attention and can sometimes expedite resolution.
C. Contacting Realme Regional Offices
Realme has regional offices in various cities across India. You can contact the nearest regional office to seek further assistance if necessary.
Tips for Effective Communication with Realme Customer Care:
To maximise your interaction with Realme customer care, follow these tips:
A. Stay Calm and Polite: Remember that the customer care team is there to assist you. Stay calm and maintain a polite tone throughout your communication.
B. Provide Clear and Concise Information: Explain your issue or query clearly and concisely. This helps customer care representatives understand your problem quickly and offer an appropriate solution.
C. Follow-Up on Support Ticket or Query: If you have lodged a support ticket or made a query, follow up after a reasonable time if you have not received a response. Polite follow-ups can help expedite the resolution process.
VI. Alternative Support Channels:
Apart from customer care, Realme has authorised service centres where you can seek in-person assistance. Additionally, if you purchased your Realme device through an online retailer, they may have dedicated support channels to assist you.
Conclusion
Realme's commitment to exceptional customer care sets them apart in the smartphone industry. With various support resources and efficient customer care channels, Realme promptly addresses your concerns. By utilising self-help resources, reaching out to customer care, and following effective communication practices, you can enjoy a hassle-free experience with Realme's support services. Remember, no matter the issue, Realme is just a call, email, or chat away to provide the assistance you need.
Subscribe on YouTube!
Did you enjoy this tip? If so, check out our very own YouTube channel where we JUST cover Realme, Realme Tips and Tricks and apps for Realme, and have a bunch of troubleshooting tips and how-to videos. Click the button below to subscribe!
Subscribe