Namaste, Indian tech enthusiasts! The Realme 11 Pro+ has stormed into the Indian smartphone market with its jaw-dropping features and desi swag. We understand if you're still looking for something more.
That's why we've rounded up the top three alternatives to the Realme 11 Pro+ that will make you go "Aur Kya Chahiye?" (What else do you need?). So, let's dive into the world of desi-tech humour and explore these amazing alternatives!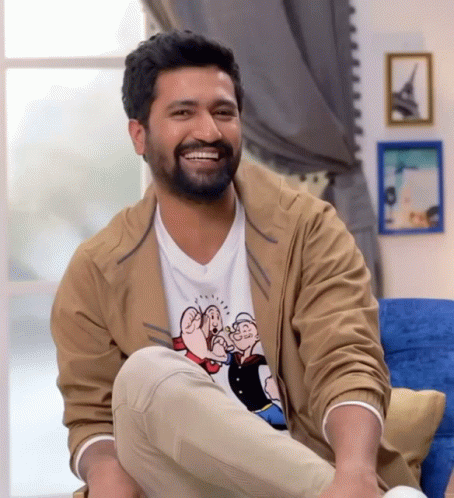 POCO F5
Imagine having a phone as fast as Mumbai locals during rush hour! The POCO F5 is here to make your tech dreams come true. With its buttery-smooth FHD+ AMOLED display, you'll scroll through your Instagram feed like a true influencer.
And don't get us started on its camera prowess – it'll capture your selfies so beautifully that even your mom will ask for photography tips. Plus, with its Qualcomm Snapdragon 7+ Gen 2 chipset, you'll multitask faster than a street food vendor frying pakoras!
Pros:
Best-in-class performance
Impressive battery life
Cons:
Unimpressive ultra-wide angle lens
Bloatware
iQOO Neo 7
Are you looking for a phone that charges faster than the speed of light? The iQOO Neo 7 is your answer, my friend! With its 120W fast charging support, you can power up your phone quickly and binge-watch your favourite web series.
And guess what? It has a MediaTek Dimensity 8200 chipset that'll give you a performance so smooth it'll make your dance moves look like Hrithik Roshan's! Just a heads up – it may not win any beauty contests, but who needs looks when you've got speed, right?
Pros:
Impressive performance
Blazing fast charging speed
Cons:
Missing ultra-wide angle lens
Unimpressive design
Moto Edge 40
If you're a true desi who loves monsoons, you'll appreciate the Moto Edge 40's curved pOLED display. It's like watching raindrops sliding down your phone screen! And let's not forget the camera – it captures moments so well you'll have everyone asking, "Yeh kis studio mein shoot Hua hai?" (Which studio did you shoot this in?).
With its MediaTek Dimensity 8020 chipset, you'll experience performance that'll make your friends say, "Bhai, tu toh next level pe hai!" (Bro, you're on another level!). Plus, it has IP68 certification to handle a little rain without any worries.
Pros:
Features IP68 – a first in its segment
Impressive ultra-wide angle lens
Cons:
Unimpressive battery capacity
Two rear cameras
Realme 11 Pro+ Alternatives Comparison
| | | | |
| --- | --- | --- | --- |
| Features | POCO F5 | iQOO Neo 7 | Moto Edge 40 |
| Display | 6.67 inches FHD+ AMOLED | 6.78 inches FHD+ AMOLED | 6.55 inches FHD+ curved pOLED |
| | with 120Hz refresh rate | with 120Hz refresh rate | with 144Hz refresh rate |
| Rear Cameras | 64MP+8MP+2MP | 64MP+2MP+2MP | 50MP+13MP |
| Selfie Camera | 16MP | 16MP | 32MP |
| Chipset | Qualcomm Snapdragon 7+ Gen 2 | MediaTek Dimensity 8200 | MediaTek Dimensity 8020 |
| Operating System | Android 13 based on MIUI 14 | Android 13 based on Funtouch OS | Android 13 based on MyUX |
| Battery | 5,000mAh with 67W fast | 5,000mAh with 120W fast charging | 4,400mAh with 68W fast charging |
| | charging support | support | 15W wireless charging |
| Price | Rs 29,999 (8GB+256GB) | Rs 28,999 (8GB+128GB) | Rs 29,999 |
| | Rs 33,999 (12GB+256GB) | Rs 32,999 (12GB+256GB) | |
Conclusion
So, my tech-savvy jaanta, while the Realme 11 Pro+ has its charm, these three alternatives will leave you saying, "Phir Aur Kya Chahiye?" They're packed with incredible features and desi tech humour, all within your budget! Whether you go for the lightning-fast POCO F5, the supercharged iQOO Neo 7, or the monsoon-ready Moto Edge 40, you'll be one happy desi tech enthusiast. So pick your favourite, and let the tech magic unfold!
Remember, in smartphones, options are as abundant as samosas at a chai stall. So, choose wisely and stay tuned for more tech updates with a dash of Indian humour. Until then, keep saying "Aur Kya Chahiye?" and let your smartphone game be as strong as your Bollywood dialogues!
Subscribe on YouTube!
Did you enjoy this tip? If so, check out our very own YouTube channel where we JUST cover Realme, Realme Tips and Tricks and apps for Realme, and have a bunch of troubleshooting tips and how-to videos. Click the button below to subscribe!
Subscribe