When it comes to managing files on our Android phones, many of us prefer using the Google Files app. It has a simple and user-friendly design that helps us organise our files neatly. Now, Google is working on a makeover for the Nearby Share feature within the Files app, which will make sharing files with our nearby friends much easier and smoother.
Key Points
Google is redesigning Nearby Share in the Files app for easier file sharing with nearby devices.
The new design divides the page into three sections: "Receiving Files," "Sharing with Nearby Devices," and "Suggested Sharing."
Users can activate Nearby Share to make their Android devices visible to nearby devices.
The app will scan for nearby devices with Nearby Share enabled to simplify the file-sharing process.
Google's revamp aims to streamline file sharing and enhance the overall user experience in the Files app.
Improved Design for Nearby Share
Google is currently making some big changes to the Nearby Share page in the Files app. The new design will divide the page into three main sections to enhance the way we share files.
Receiving Files: In this section, we'll see a dedicated card with a clear explanation of the feature. It will also have a button that allows us to turn on Nearby Share. When we activate this option, our Android device will become visible to other devices nearby that also use Nearby Share.
Sharing with Nearby Devices: The app will actively scan for devices around us that have Nearby Share enabled for receiving files. When we find the device we want to share with, the Files app will guide us in choosing the file we wish to send with ease.
Suggested Sharing: The last section, called "Suggested Sharing," will gather recent files that Google thinks we might want to share with others. We can conveniently scroll through a carousel of file thumbnails and pick the one we want to share. Each thumbnail in the carousel will also have a quick "Send" option for speedy sharing.
Work in Progress
Although the updated design is still being worked on, it seems promising with its attention to detail and helpful features. Once it's ready, it will surely make sharing files through the Google Files app a much better experience for all of us. We can expect this update to arrive soon, bringing joy to regular Google Files users and possibly convincing those using other apps to give it a try.
The versatility of Nearby Share: With the latest improvements, Nearby Share is now even more versatile, allowing us to share files with Windows PCs too. And with the new and improved design in the Files app, it's set to become our go-to solution for transferring files between our Android devices effortlessly.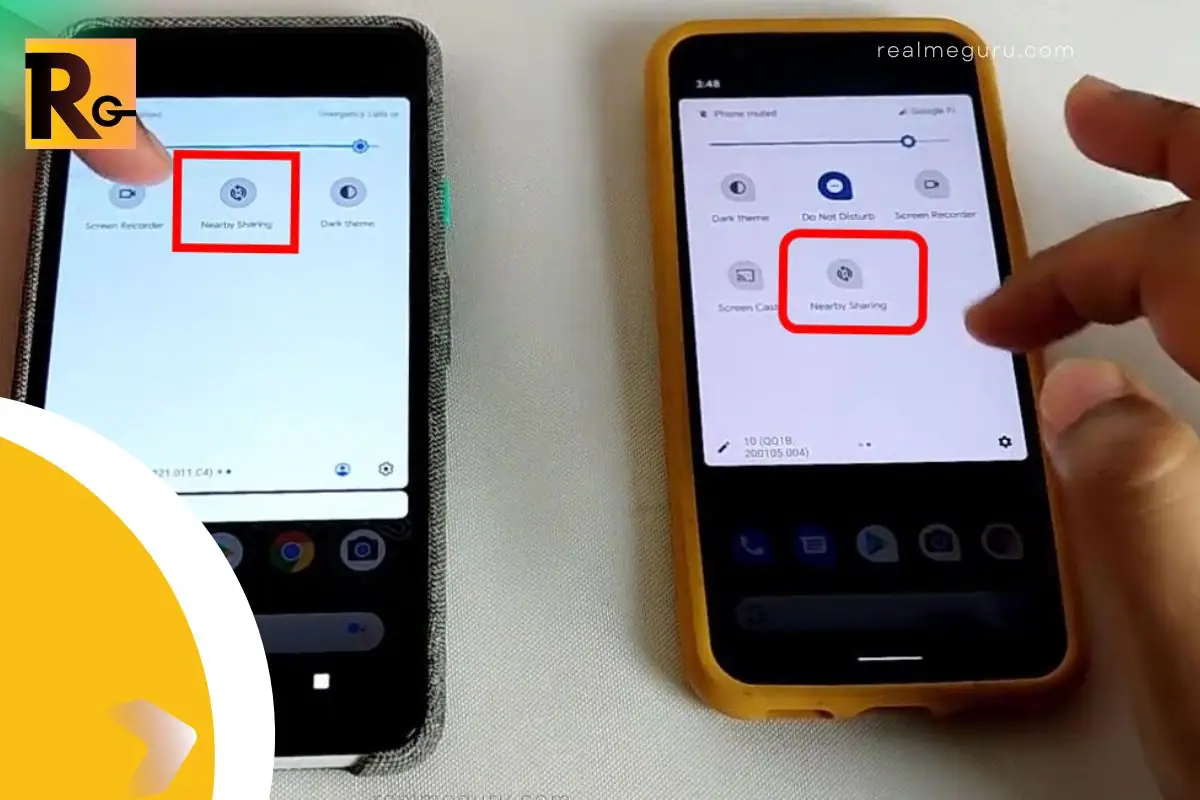 Conclusion
The upcoming redesign of the Nearby Share feature in the Google Files app will make sharing files with our nearby friends easier and more enjoyable. By dividing the page into three sections and adding thoughtful features, Google aims to make Nearby Share the preferred choice for seamless file sharing among Android users. As the redesign progresses, the Files app is expected to become the perfect platform for smooth file transfers between our devices.
Stay updated with more informative articles by following us on Google News, Facebook, Telegram, and Twitter. We will continue to bring you the latest insights and updates.
Subscribe on YouTube!
Did you enjoy this tip? If so, check out our very own YouTube channel where we JUST cover Realme, Realme Tips and Tricks and apps for Realme, and have a bunch of troubleshooting tips and how-to videos. Click the button below to subscribe!
Subscribe