Truecaller, the popular smartphone application known for its caller identification and call-blocking features, is now bringing back the highly anticipated Call Recording feature. This article will provide all the information you need about recording calls using Truecaller.
Join Realme Helper Telegram Channel for more updates.
Truecaller has officially confirmed reintroducing the Call Recording feature for Android and iOS devices. Initially, this feature is exclusively available to premium users in the United States, with plans to expand to non-premium users and additional countries.
Key Highlights of the Call Recording Feature
Truecaller has restored the Call Recording feature, allowing premium users to record incoming and outgoing calls directly within the Truecaller app.
Introduced in 2018 exclusively for premium Android users, the Call Recording feature has also been extended to non-premium users.
To ensure privacy, call recording data is stored locally on the device and not in the cloud, offering users peace of mind.'
Truecaller has implemented a soft Beep Sound that discreetly alerts the other party that the call is being recorded, enhancing security and transparency.
Exciting enhancements are on the horizon, including an AI-generated recording summary and the option to assign a short call title for added convenience.
How to Start to Call Recording on Android with Truecaller:
Open the Truecaller app on your Android device and access the Dialer.
Look for the Call Recording button within the app.
Tap the button to initiate the Call Recording feature and get started.
How to Start Recording a Call on iPhone with Truecaller: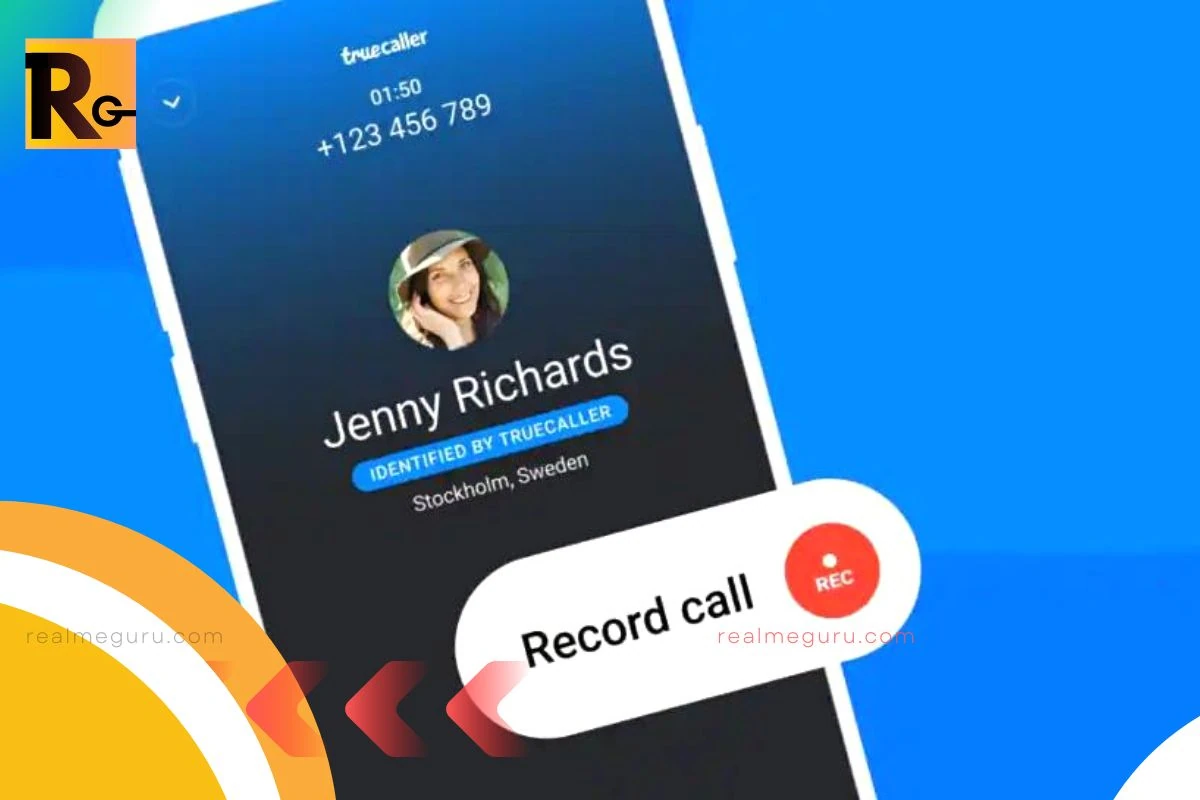 For Incoming Calls:
Launch the Truecaller app on your iPhone.
Locate the Record a Call button and tap it.
Press "Call a Recording Line" and merge the calls to begin recording.
For Outgoing Calls:
Open the Truecaller app on your iPhone.
Tap the Call Recording Line.
Select the "Add call +" option.
Choose the contact or manually dial the desired number.
Finally, tap the Merge Call option to start recording.
If you enjoy this article, follow us on Google News, Facebook, Telegram, and Twitter for more exciting updates and informative articles.
Subscribe on YouTube!
Did you enjoy this tip? If so, check out our very own YouTube channel where we JUST cover Realme, Realme Tips and Tricks and apps for Realme, and have a bunch of troubleshooting tips and how-to videos. Click the button below to subscribe!
Subscribe